Depuis l'épidémie de Covid-19 et dans le cadre de la transition écologique, nous assistons à une véritable révolution dans la mobilité douce. Les voitures électriques, depuis quelques années, envahissent peu à peu notre quotidien : il faut dire qu'elles ont de nombreux atouts : plus respectueuses de l'environnement, moins bruyantes, plus économiques…
Parallèlement, nous observons également une autre tendance : le développement du marché des voitures sans permis ! Accessibles sans permis B, dès 14 ans, ces voiturettes connaissent un véritable succès, dopées par la sortie de la Citroën Ami en 2020.
Tous les types de voitures sont donc impactées par le phénomème de l'électrique. C'est pourquoi, nous assistons aussi au développement de la voiture sans permis… électrique !
Voici dans cet article, toutes les bonnes raisons de se laisser séduire par ces mini voitures électriques.
Electric car without a licence: what is it?
Une voiture électrique sans permis est une petite voiture qui se conduit sans permis de conduire B, dès 14 ans, tout comme les scooters. Il faut simplement un AM licence, constitué d'une formation théorique (ASSR – Attestations scolaires de sécurité routière) et pratique (8 heures de leçons de conduite, encadrées par un moniteur agréé).
It is equipped with an electric motor with a maximum power of 4 kW and is dedicated to urban driving only.
Limited to a maximum speed of 45 km/h, they are generally smaller but also cheaper than a traditional car. Their electric engines, unlike a petrol or diesel car, do not emit any CO2 (carbon dioxide) and particles in the atmosphere. As for our Tiny model, it carries a limited battery weight, making it a friend to the planet.
Consequently, the electric car is less polluting than a thermal car and much more environmentally friendly!
Small and compact, it is easy to park and manoeuvre... On average, we lose 30 minutes a week looking for a parking space: it's a time saver! The electric car without a licence is ideal as a first car: it can be driven with an automatic gearbox and therefore helps new drivers to learn to drive.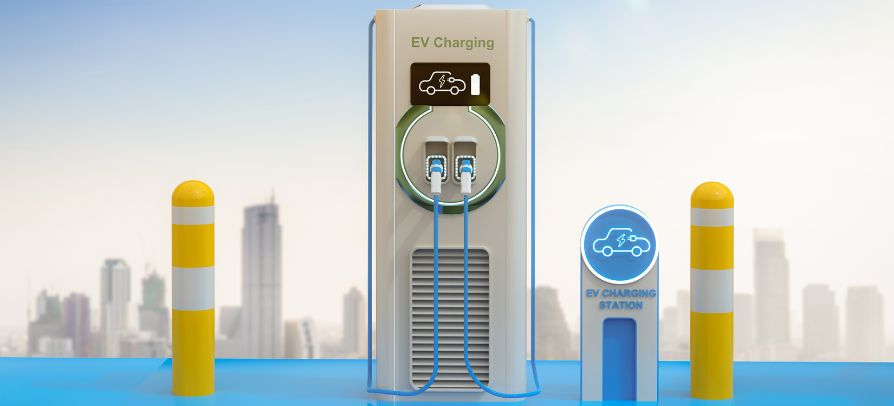 An electric vehicle with an AM licence: many advantages for your budget
An electric car combines the advantages of being electric with being licence-free!
The licence-free electric car is more ecological, but also more economical! Although an electric vehicle is always more expensive than a thermal one (especially for a made in France choice), in the long term, it is another thing: the cost of recharging is largely lower than a full tank in a petrol station. In fact, for a full recharge, for a range of 75 kilometres, it costs less than 2€ of electricity! Don't forget the state aid that encourages the purchase or long-term rental of electric cars: the ecological bonus and the conversion bonus.
In terms of additional costs, this type of vehicle saves you the cost of a B licence: taking the highway code test, driving lessons, taking the driving test... which can save you up to €1,800 depending on the driving school!
Finally, to conclude on the financial benefits and price, an electric car requires less maintenance and therefore saves you money.
Par ailleurs, un avantage supplémentaire pour ce type de quadricycles est qu'ils permettent de réduire les pannes et les dommages causés par le fonctionnement d'un moteur traditionnel. C'est important pour le jeune conducteur, qui évite les pertes de temps et d'argent en réparations.  En effet, les voitures électriques n'ont pas de moteur traditionnel et ne génèrent donc pas de changement de vitesse traditionnel avec embrayage, très peu d'éléments mobiles sont exposés à l'usure. Ainsi, le véhicule ne subira pas les dommages pouvant survenir lors de l'utilisation habituelle d'une voiture thermique. En moyenne, un moteur électrique comporte moins de 50 pièces alors qu'un bloc thermique (sans accessoire et équipement externe comme le démarreur ou l'alternateur…) comporte environ plus de 250 pièces.
So don't be put off by the high prices of the electric version, as these prices will be more than offset by the financial benefits of these energy-efficient four-wheelers.
Things to consider before buying a quadricycle
However, there are some things you should know before you buy the right electric car without a licence:
It will be more expensive to buy than a combustion VSP, but this cost will be offset by the very low cost of electric charging
You must have a space available to recharge the vehicle by cable: electric terminals, parking, garage... except for our Tiny city car, which can be recharged anywhere thanks to its removable and portable batteries
Carts can only carry two people: the driver and a passenger
Just like traditional cars, you need insurance (at least third party insurance).
You are subject to traffic violations and offences, even if you do not have to pass the latter (speeding, alcohol, etc.)
Don't forget that in France, there are a whole bunch of electric vehicles available, more or less high tech, which will suit your choice! Take part in the ecological transition with the Citroën Ami (also available in a buggy model, very nice), the Aixam e-city with a good autonomy and life span, with a stylish design, or why not think about buying the Renault Twizy! But above all, our low-tech Tiny vehicle is an ideal solution because you don't need charging stations, only a domestic socket is enough, for a 3-hour charging period.
The Tiny micro electric car, in addition to having a positive effect on the ecological transition, is low tech, no need for charging stations, zero emissions and a choice of purchase or long-term rental!
Electric cars without a licence: mobility also facilitated by local authorities
Today, local authorities and the State are helping the development of electric quadricycles via bonuses, mais aussi par certains privilèges : places réservées aux véhicules électriques, accès aux zones de circulation « restreinte » ou alternée et aux ZFE, dispense de vignettes crit'air… De plus en plus de borne et d'équipements pour tous modèles sont mis à disposition. Sachez qu'avec nos modèles Tiny, vous pourrez recharger la batterie directement chez vous, avec une prise domestique !
In short, small, practical, ecological and economical, the electric car has everything to please! It has all the advantages of a two-wheeler, but with added safety and protection thanks to a closed cabin. It also provides additional comfort and equipment compared to mopeds. It's the ideal solution and your friend for everyday journeys in the city.
Small and practical
Closed and secure
Ecological: non-polluting, zero greenhouse gas emissions (CO2...)
Allowed to drive in the EPZ (but not on motorways, ring roads and expressways)
Easy to drive and low noise
Comfort and equipment that have nothing to envy the classic vehicles (Renault Twizy, Aixam e-city, Citroën Ami, Ami Buggy...)
Economical: low recharging costs, state aid (ecological bonus, conversion bonus)
Less maintenance and less risk of breakdown