Carts, buggies,... are in vogue and we can understand their success: small, practical, no licence required ...
Nevertheless, there are many models available today and young drivers may not be able to find their way around in terms of price: ranging from €7,000 to €20,000... From the simplest to the most luxurious, let's see the price of licence-free cars together!
How much does a licence-free car cost and for what purpose?
Vehicles without a licence have many advantages: no need to take a driving licence or the highway code, they are accessible to everyone aged 14 and over. Designed for city life, these cars free you from the constraints of public transport schedules, having to carry your belongings and even allow you to transport a passenger...
They are also more stable and secure than a scooter, it's freedom and security for all!
Here is a reminder about this type of vehicle:
It is motorised with 4 wheels (category L6eB - light motor quadricycle)
Limited to 45 km/h
Can accommodate 2 people on board (one driver and one passenger)
Has a closed and secure passenger compartment
Accessible for licence-free driving, from the age of 14. On the other hand, you need an AM licence consisting of theoretical and practical training to learn to drive.
Before buying a new or used licence-free car, define your needs: what is your budget? what options do you want? electric or combustion (diesel or petrol)? what is your daily use? The answers will help you find the car that meets your criteria!
How much does a licence-free car cost: a wide range of vehicles available
In France, you can buy a licence-free car online or in a dealership from €7790 or rent an entry-level model without options from €20 per month.
It should be noted that most brands offer licence-free vehicles for purchase, long-term rental (LLD) or rental with purchase option.
The price will increase depending on the car model:
The vehicles new on the market sold in dealerships will be more expensive than vehicles second-hand, even if the current shortage of new vehicles is having an upward impact on the price of second-hand cars. So beware when a new range is released: some people have no scruples about selling it for more money on second-hand car sites.
An electric motor generally costs a little more than a diesel or petrol engine but driving will be more environmentally friendly and the cost of recharging is cheaper than filling up at a petrol station.
The presence of options Such features as air-conditioning, heating or a quality audio system will significantly increase the price. This leads to high-end or premium car brands that also include a reversing camera, a control tablet or even Apple Car Play! The designs are geared towards traditional cars. In terms of brands, Ligier or Aixam offer this type of model. Prices can be around €20,000.
The young driver then has a choice of many options. Most models can be tested free of charge.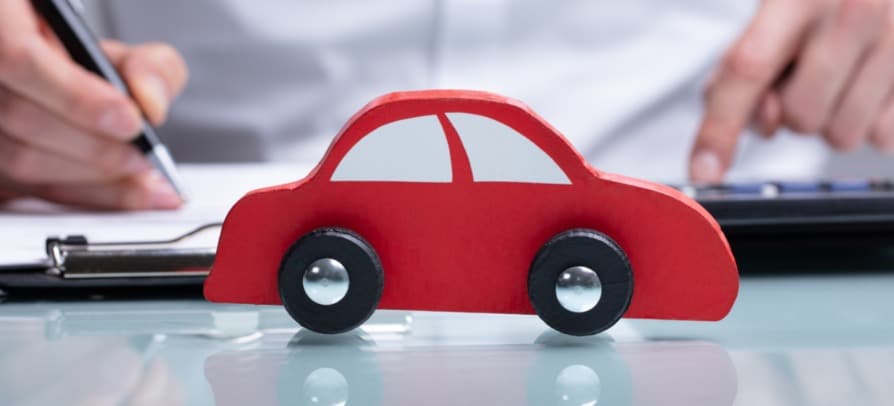 How much does an electric car like Tiny cost?
Tiny is a unique brand that offers a selection of advantages: it is the only electric car without a licence that can be recharged anywhere thanks to its removable and portable batteries. Its autonomy is adjustable and can reach up to 120 kilometres! Its small size (1.85 m x 1.30 m) makes it easy to park.
It is also one of the only vehicles on the market to offer connected services: using your mobile phone, you can geolocate your Tiny and control your energy consumption.
Our Tiny cars are electric and free of power-hungry options to make way for clean and economical unlicensed driving.
Tiny is a French innovation from €8,990 (without premiums deducted): environmental bonus and conversion premium: more information available at our FAQ) that makes urban mobility accessible to all!
How much does a licence-free car cost and the associated expenses?
The purchase or rental of this type of vehicle is not the only expense to consider. In particular, you should consider :
The costs of the practical training of the AM licence, The new name of the BSR (Brevet de sécurité routière), generally between 150 and 400€. It allows future motorists to learn how to drive a car without a licence, to park it... to take the wheel while limiting all the risks. For more information, we invite you to consult our dedicated article.
Note: if you already have a B licence, you do not need to retake the AM licence training
The cost of insurance for a car without a licence, with compulsory third party liability/third party insurance, which will at least cover damage to other people in the event of an incident. You can find many car insurance comparison sites on the internet to find the cheapest offer in a few clicks! Motor vehicles must be compulsorily insured, under penalty of fine and malus from insurers.
Grey card change fee/registration certificate if required
Maintenance and repair costs: a licence-free car is maintained in the same way as a conventional car: you may have to go to garages to change parts or repair following a collision or accident, for example. Breakdown service by competent professional teams cannot be ruled out.
The cost of the technical inspectionmandatory since 1 January 2010.st January 2023.
Exceptional costsLight quadricycles are subject to offences (contravention and délit): one of their specifications is the prohibition to drive on ring roads, expressways and motorways
In summary, the cost of a car without a licence
The first entry-level models are available from 7 790€, for a simple, thermal, licence-free car.
The most luxurious models can go up to €20,000 and more. They include numerous options: driving aids, additional comfort, etc.
Things that can drive up the price of your future licence-free car:
It should be new rather than second-hand
That it is electric rather than thermal
That it offers options
Other costs may affect your decision:
The cost of filling up with diesel/petrol or electric charging for the choice of engine type
Insurance
Maintenance
One-off costs: vehicle registration, fines, etc.